Vision in Color
FASHION BASICS Hair Color Cream offers a rich spectrum of shades that enhances natural color with radiant and brilliant tones. It gives you the chance to create an infinite number of different nuances to satisfy your clients' individual tastes.
Specifically formulated to work in perfect unity with MAYA PROFESSIONAL FASHION BASICS Color Cream, our developer enhances the results of your professional color service. Combined these products achieve a smooth consistency of the permanent hair coloring cream and ensure longer-lasting brilliant color intensity.
ACT Group DMCC not only developed 53 hairshades for Fashion Basics but also was responsible for brand strategy, brand creation and implementation.
Visit the Fashion Basics website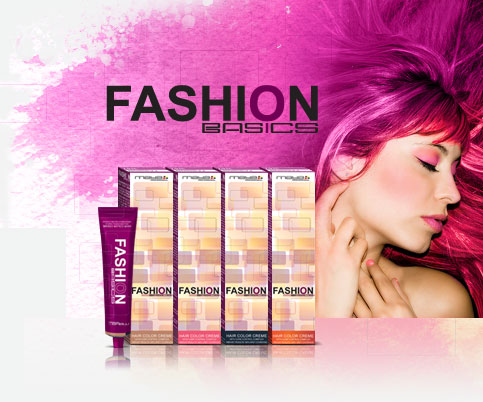 Hair Coloration

Hair Color Cream - Pure Blonds

24 brilliant blond shades

Hair Coloration

Hair Color Cream - Special Red

6 fabulous red shades

Hair Coloration

Hair Color Cream - Fashion

19 trendy, fashionable shades

Hair Coloration

Hair Color Cream - Mix

4 shades to get the color you want

Hair Coloration

Cream Developer 6%

Available in 60ml, 1000ml & 4000ml

Hair Coloration

Cream Developer 9%

Available in 60ml, 1000ml & 4000ml

Hair Coloration

Cream Developer 12%

Available in 1000ml & 4000ml