Beauty and elegance.
Max Moore is an international leading beauty care brand and offers men and women around the world beauty products, redefining elegance and luxury.
The realization and the expression of individual personalities is what gives meaning and value to products by Max Moore.
The modern design of Max Moore is inspired by the aspirations for beauty and elegance by the modern woman of today. To reflect the details of the present with a vast input of the spirit of the age as well as tradition is what makes up Max Moore's goal.
Max Moore's creations bring out the natural beauty and charisma of a woman for more natural charm. The products offered by Max Moore are the answer to the aspirations and needs of the modern woman of our time.
Visit the Max Moore Paris website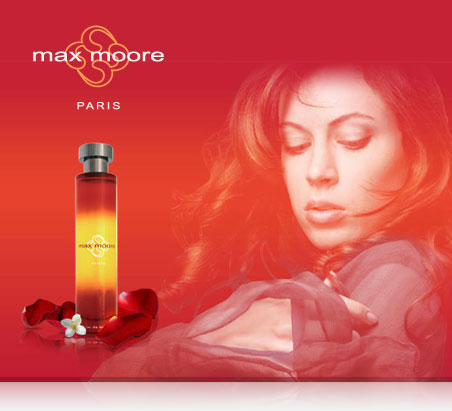 Fragrance

Eau de Parfum for Women

Available in 50ml & 100ml

Fragrance

Eau de Toilette for Women

Available in 50ml & 100ml

Fragrance

Eau de Toilette for Men

Available in 50ml & 100ml

Fragrance

After Shave for Men

Available in 50ml & 100ml

Body Care

Shower Gel for Women

Available in 200ml

Body Care

Body Lotion for Women

Available in 200ml

Body Care

Deodorant Spray for Women

Available in 75ml

Body Care

Shower Gel for Men

Available in 200ml

Body Care

Deodorant Stick for Men

Available in 200ml

Marketing Material

Shopping Bag